Awaiting Your Return From Shore
Information for this port is not yet available from Silversea.
The following was gleaned from various internet sites.
The most significant monument in Split is the Palace of the Roman Emperor Diocletian, an exceedingly well preserved fortress in the center of old Split. The Palace is one of the most famous and integral architectural and cultural monuments on the Croatian Adriatic coast and holds an outstanding place in Mediterranean, European and world heritage.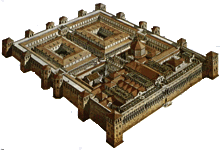 The ground plan of the palace is an irregular rectangle with towers projecting from the western, northern, and eastern facades. It combines qualities of a luxurious villa with those of a military camp.
The charm of the city is revealed by these winter photos by Niksa Mrkonjic
Awaiting Your Return From Shore
Complimentary Spirits Await
Return to Your Suite and Sail Away to The Next Adventure
Entertainment and Dancing Await You